East Island Trip
Price :
Adult : 800.000
Chlid : 700.000
1. Hotel transfer Pickup and drop)
2. Welcome Drink
3. Fast Boat return transter
4. Island Tour
Diamond Beach
Atuh Beach
Tree House
Giri Putri Cave Temple
5.Lunch at Restaurant
6.Car Patrol Ticket all destination
7.English Speaking Driver Guide
8.Insurance Cover
Diamond Beach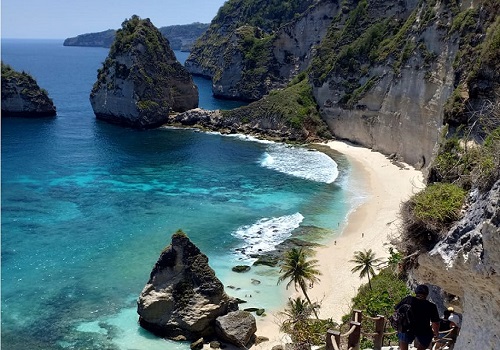 Diamond Beach is a beach that was just introduced and immediately attracted attention to foreign and domestic tourists, where the beach is no less interesting than other beaches in Nusa Penida, with white sand and clear water making this beach frequented by tourists who visited the eastern region of Nusa Penida. In addition to white sand and clear water, the scenery around Diamond Beach is also beautiful where the beach is surrounded by cliffs. Local people call this beach as diamond beach because in the middle of the beach there are rocks which if seen as diamonds shape, so the locals call this beach with name diamond beach. To get to the beach you need to walk through the stair down was provide in this beach, need good stamina for go back through stair up.
Atuh Beach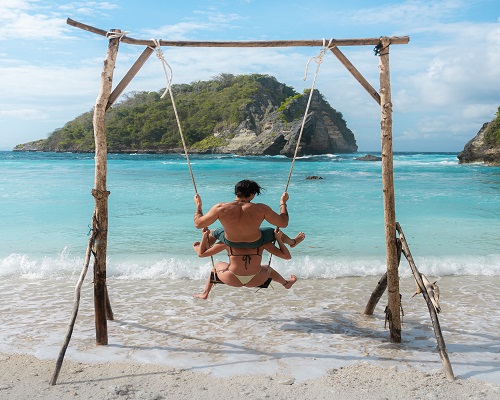 Atuh beach is a beach located in the eastern area of ​​Nusa Penida, is a very popular new tourist attraction in Nusa Penida because this beach offers natural beauty with clear water and the atmosphere of the beach surrounding the cliffs adds to the beauty of this beach. Atuh beach is perfect for swimming with a stretch of white sand to make the atmosphere more beautiful swimming. To reach the beach location or you can go down the stairs provided, you need good stamina to be able to go down the road to the beach. no wonder if this beach is very popular among domestic and foreign tourists because this beach is suitable for those who want to enjoy the atmosphere of a calm beach, not crowded and the scenery around a beautiful beach
Tree House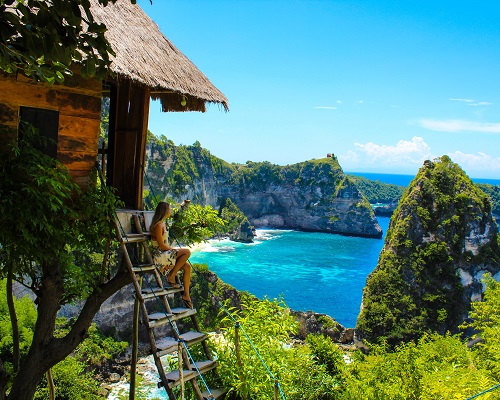 Tree House Molenteng is a small wooden house located on a rock cliff with views of a stretch of beach, this tourist attraction is very famous in the east because it offers a beautiful view of the beach from a tree house, from this place you can see the stretch of beach from above and see the waves that hit the rocks and cause splashes of water that are very beautiful. No wonder this place is very popular with foreign and domestic tourists because it offers a different sensation. The location of the Molenteng tree house is not far from the Diamond Beach location, often visited by tourists after visiting the Diamond Beach. this place is very suitable as a background for photography, our driver will always help you if you need help taking photos with the camera
Giri Putri Cave Temple
Giri Putri Cave Temple, known locally as Pura Goa Giri Putri is one of Nusa Penida Island's major cultural attractions. The large cave temple islocated in Banjar Karangsari, Sauna village. It is about 5 km from Sampalan harbour, on the north-eastern part of Nusa Penida Island. Clear signs lead you to the site along the Jalan Ped-Buyuk main road. A shrine and a priests' praying shelter guards its entrance. The entrance itself is uniquely a narrow opening in a rock face. You'll need to stoop down low to be able to squeeze and get through. Inside, you'll discover a spacious temple courtyard. Floorings before the main shrines in the cave's corner are partly covered in white marble.
Booking Via WhatsApp